Get a Sneak Peek of the Training Grounds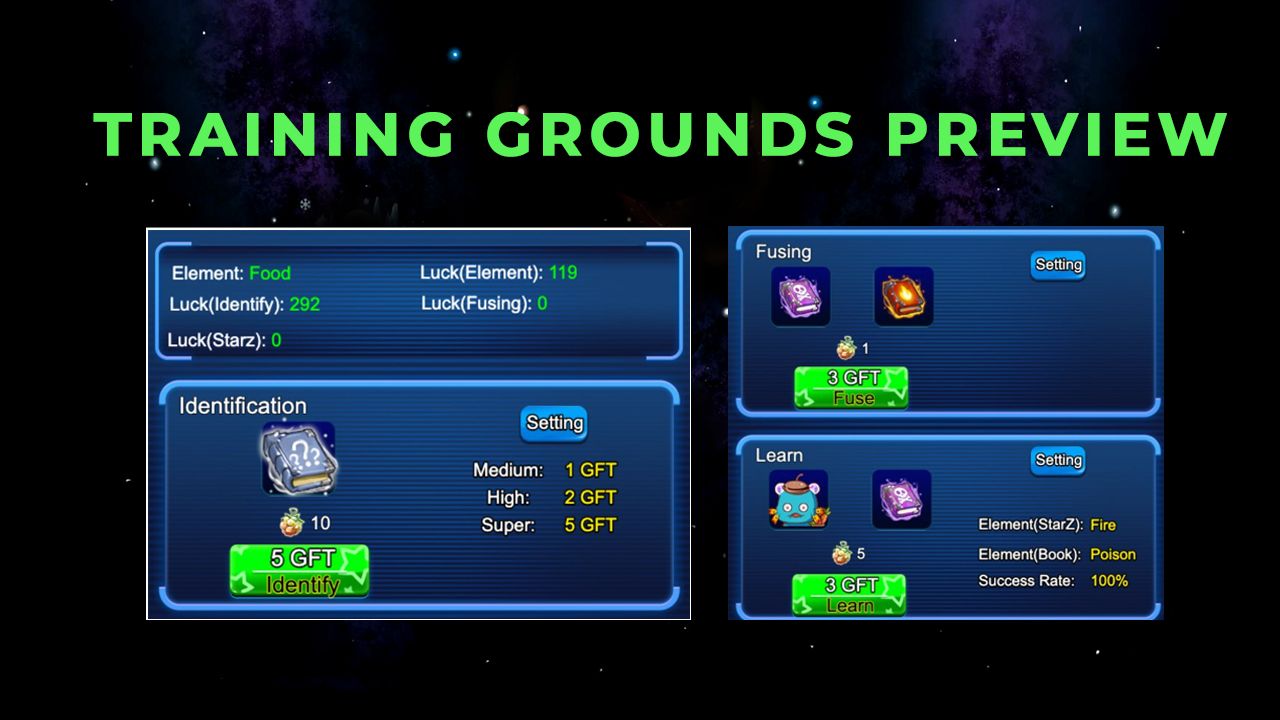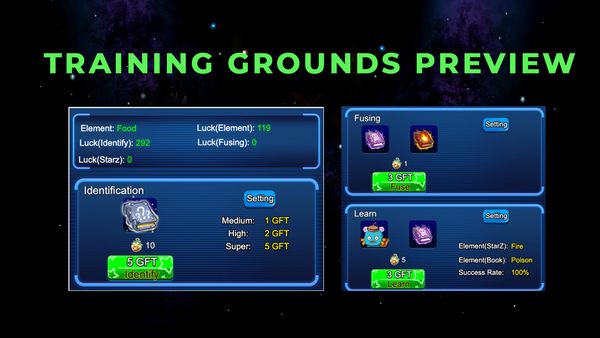 Dear StarCrazy News Followers:
Welcome to this week's newsletter! In this newsletter, you will be greeted with fresh screenshots of training grounds and a guideline for you to get prepared to make your Starz lineup even more powerful than ever. Also, details of the DAO meeting in March will be included for each StarCrazy DAOers to meet and exchange ideas with each other as expected. Let's browse through the newsletter for StarCrazy's updates this week.
• Details of the DAO Meeting in March
Theme: How to increase the income for active players
Time: March 17th (Friday)
Venue: https://t.me/GameFantasyToken (Click to join our telegram group)
Rewards: GFS and POAPS (special memorial NFTs)
Each creative plan or thought from our DAOers matters to us!
• A Training Ground Guideline for Your Starz to Be Super Battlers
Want to climb up the PVP ladder to be a PVP champion? You may find this guideline very helpful to achieve that goal ;)
First, you need to understand how the skill system works:
The quality of each skill is based on its eight core attributes with different qualities, like the eight different parts of a Starz.
2. Your Starz will use its skills randomly to attack in a battle. The skill effect and the probability for the Starz to perform a skill-based attack are decided by the skill quality.
3. A skill can have multiple effects, some of which can only be shown in a specific type of skill quality. For instance, burning effects can be overlapped with a UR burning skill.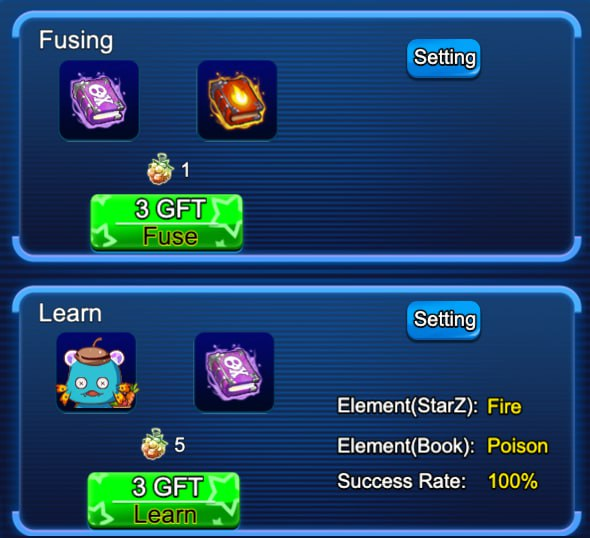 Q: What you can do in training grounds?
A: Identify, Fuse, Learn, and Document a skill in a skill book.
Identify: to know the quality of a skill from a skill book.
Fuse: turn two skill books into a new one, like the way you fuse a Starz.
Learn: learn a skill by consuming a skill book.
Skill Documentation: document a skill, which will disappear, of your Starz on a skill book.
【All these actions cost GFT, the amount of which is set by the planet owner.】
Q: Does the element of a training ground has something to do with that of a planet?
A: You can build training grounds with the same element as that of a planet. The building quality will be random. Nevertheless, you may have a bigger chance to construct a training ground of higher quality on a planet of better quality.
Q: What is Luck?
A: Three attributes will be generated randomly for your training ground based on its quality. Of course, you can get a skill or a skill book of higher quality if you are luckier!!!
Luck(Element): You will be luckier when you identify or fuse skill books if the element of a skill matches that of a training ground.
Luck(Identify): You will have a higher chance of getting a skill of higher quality when identifying a skill book.
Luck(Fusing): You will be more likely to get a fused skill book of higher quality.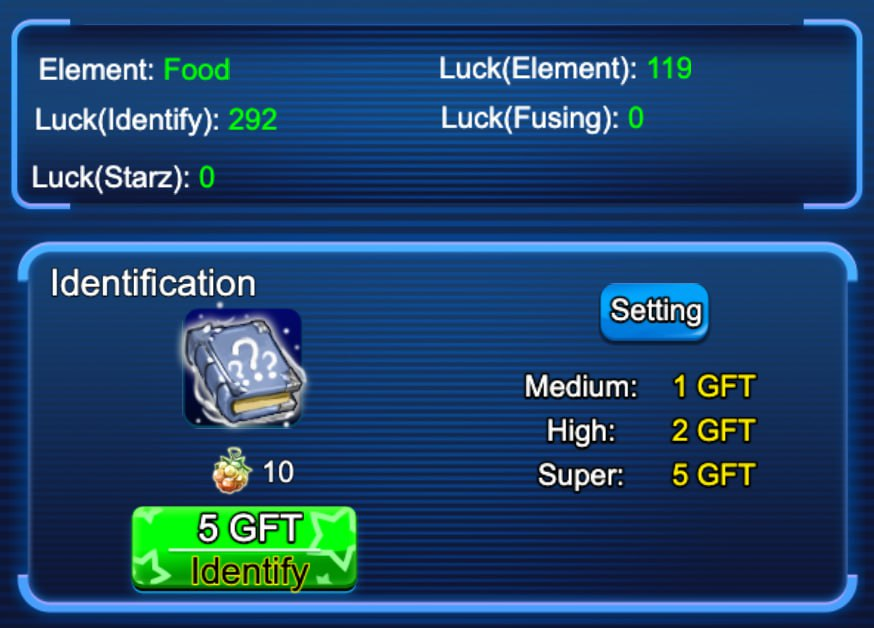 Feel overloaded with tons of information about training grounds? Don't worry, videos and other explanatory materials are on the way! It is our duty to make sure that each and everyone can travel and play in this rapidly expanding StarCrazy metaverse. See you Next week!