87.28% DAOer Voted Yes for the First DAO Proposal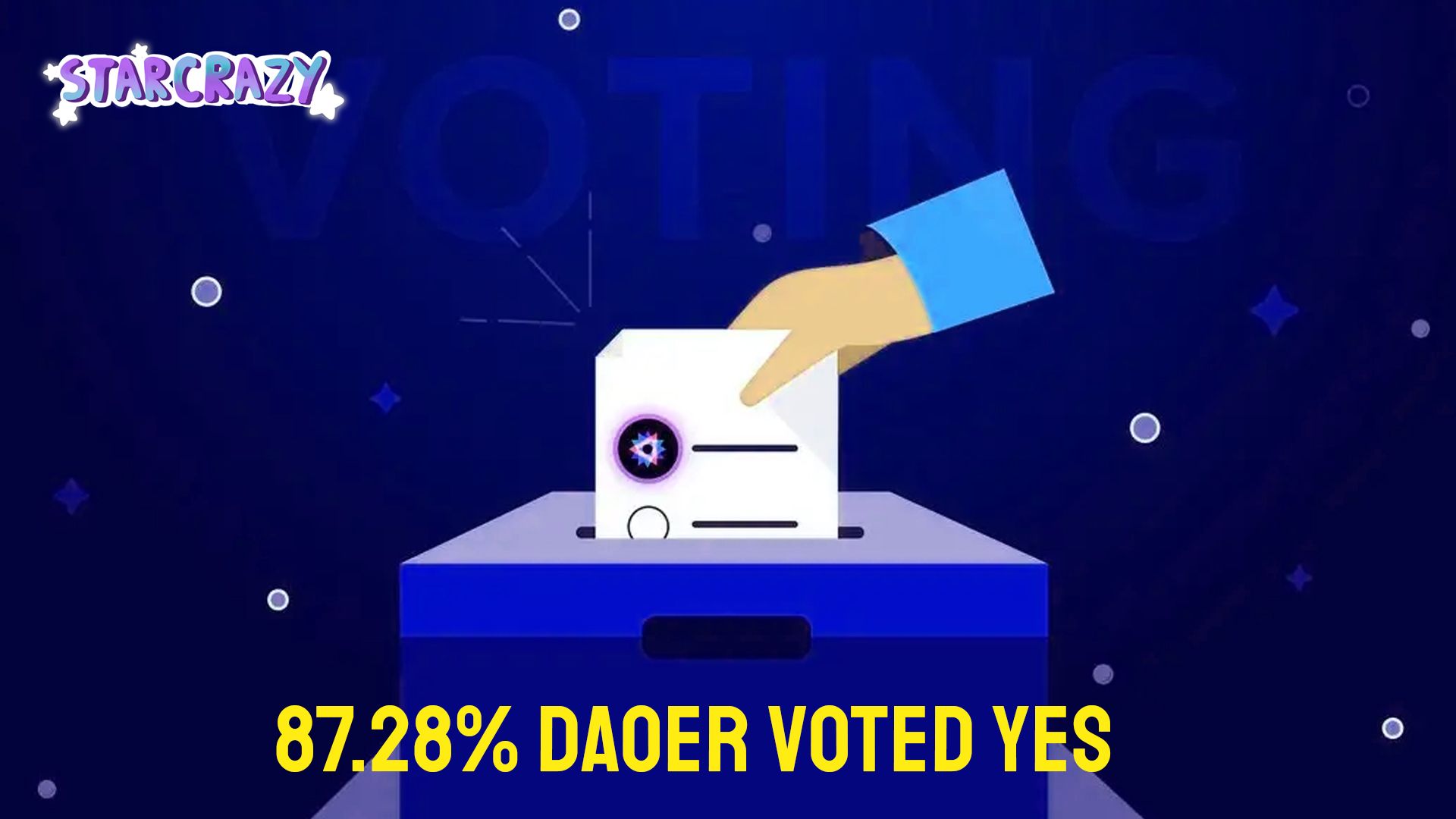 Dear StarCrazy DAOers:
Welcome to this week's newsletter! The dev team is developing and building in full swing after taking a break during the Chinese new year. "All work and no play makes Jack a dull boy". Why don't we sit back with a cup of coffee to dive into StarCrazy's updates this week :)
• The Result of the First Official Voting of Our DAO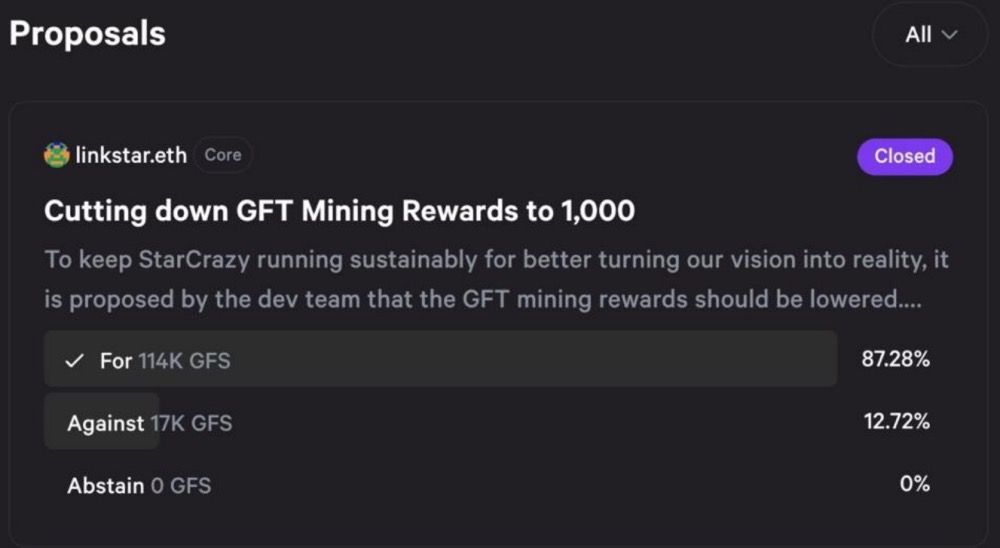 Again, we would like to pay tribute to each and every StarCrazy DAOer participating in this voting! StarCrazy will be better with your support.
According to the screenshot above, the proposal of cutting down GFT mining rewards will be executed. It will be carried out next week.
It is certain that more proposals will come in the future based on inspiring ideas from our players and fans! This DAO is built for you, StarCrazy lovers!
• Attention! Special Meetings for StarCrazy DAOers!
Attention, Attention, Attention! Special meetings will soon be held for StarCrazy DAOers who can exchange their ideas and opinions freely. Also, devs and Johnny, our hard-working community manager who welcomes all voices, will be there to engage with the community. Stay tuned! The first meeting will come in February!
• The Testing of Training Grounds in This Week
Your skill books will soon be applicable! Whoa!!!!
As always, we will make sure that everything is running smoothly before launching the training grounds for our players to make their Starz skillful and powerful.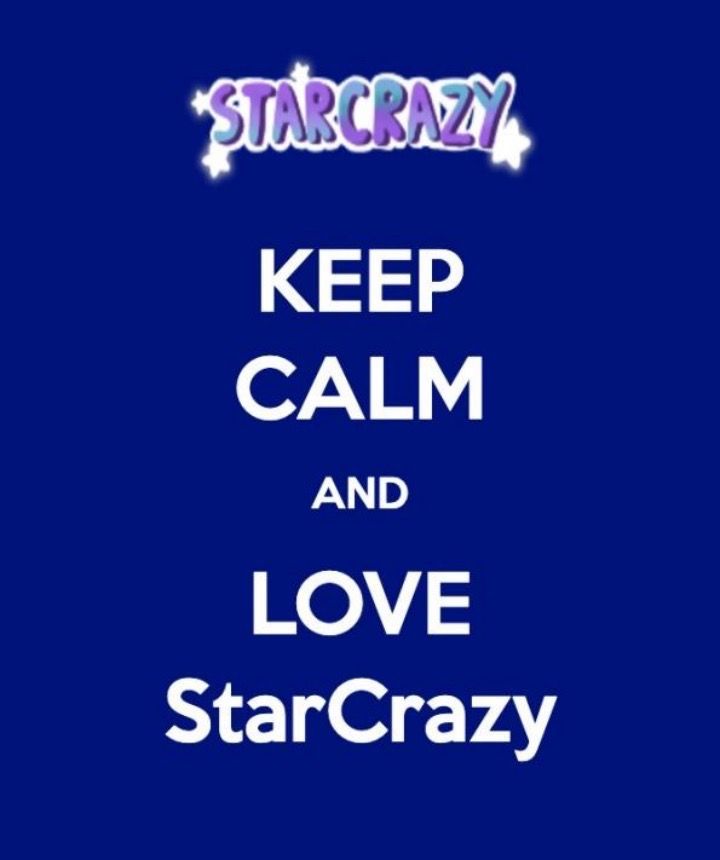 KEEP CALM AND LOVE StarCrazy