A new new road map is READY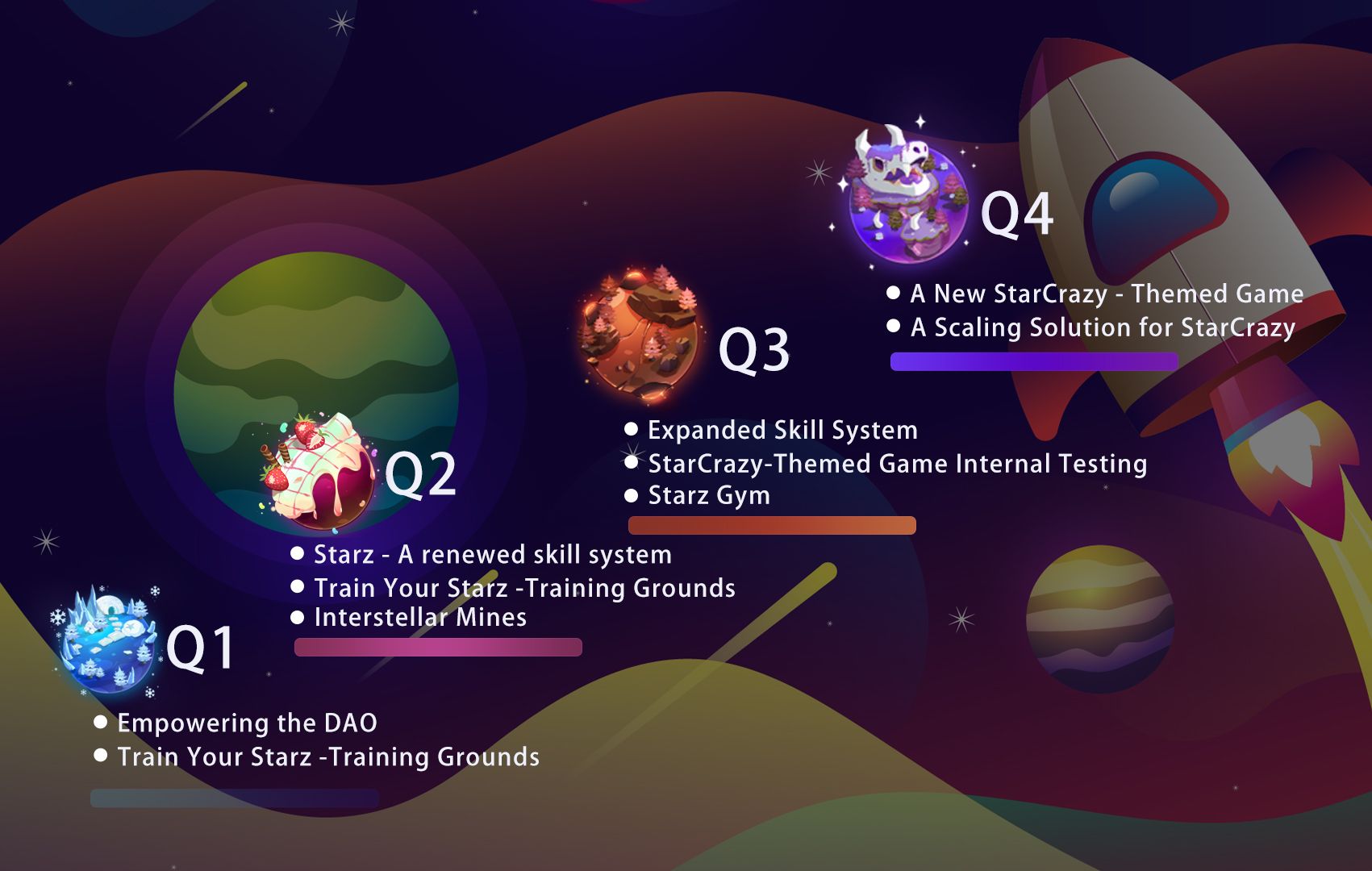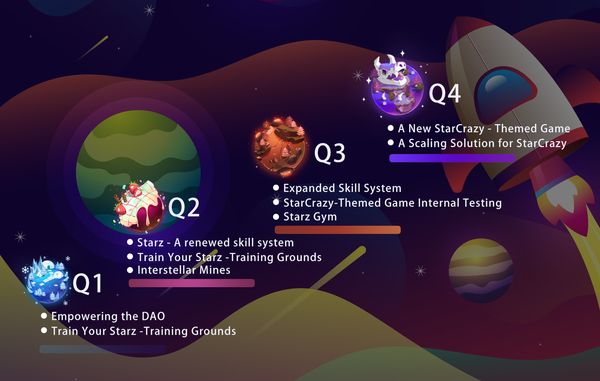 Dear dedicated StarCrazy players and DAOers:
Last week, we saw another DAO voting come to an end. Well, as a community listener, we respect your choice whether you vote YES or NO. In addition to the voting result, there will be two updates for this week. Let's go and GET THEM!
• The Voting Result
As shown in the screenshot above, the majority of our DAOers voted "AGAINST" accounting for 72.02% of the total GFS pool in the voting.
So the second planet auction will be canceled.
Anyway, this decision was made by our community, or our DAOers who love and support StarCrazy as they always do!!!
• StarCrazy Wikipedia
Do you still have questions about StarCrazy?
Are you still lingering on the homepage and cannot find the mode you want to play?
Are you still wondering about the usage of an item?
All your questions will be answered in the StarCrazy Wikipedia, which will be available on our official website or through our ambassadors.
Better Travel in the Starcrazy Universe with the Guide!
• A New New Road Map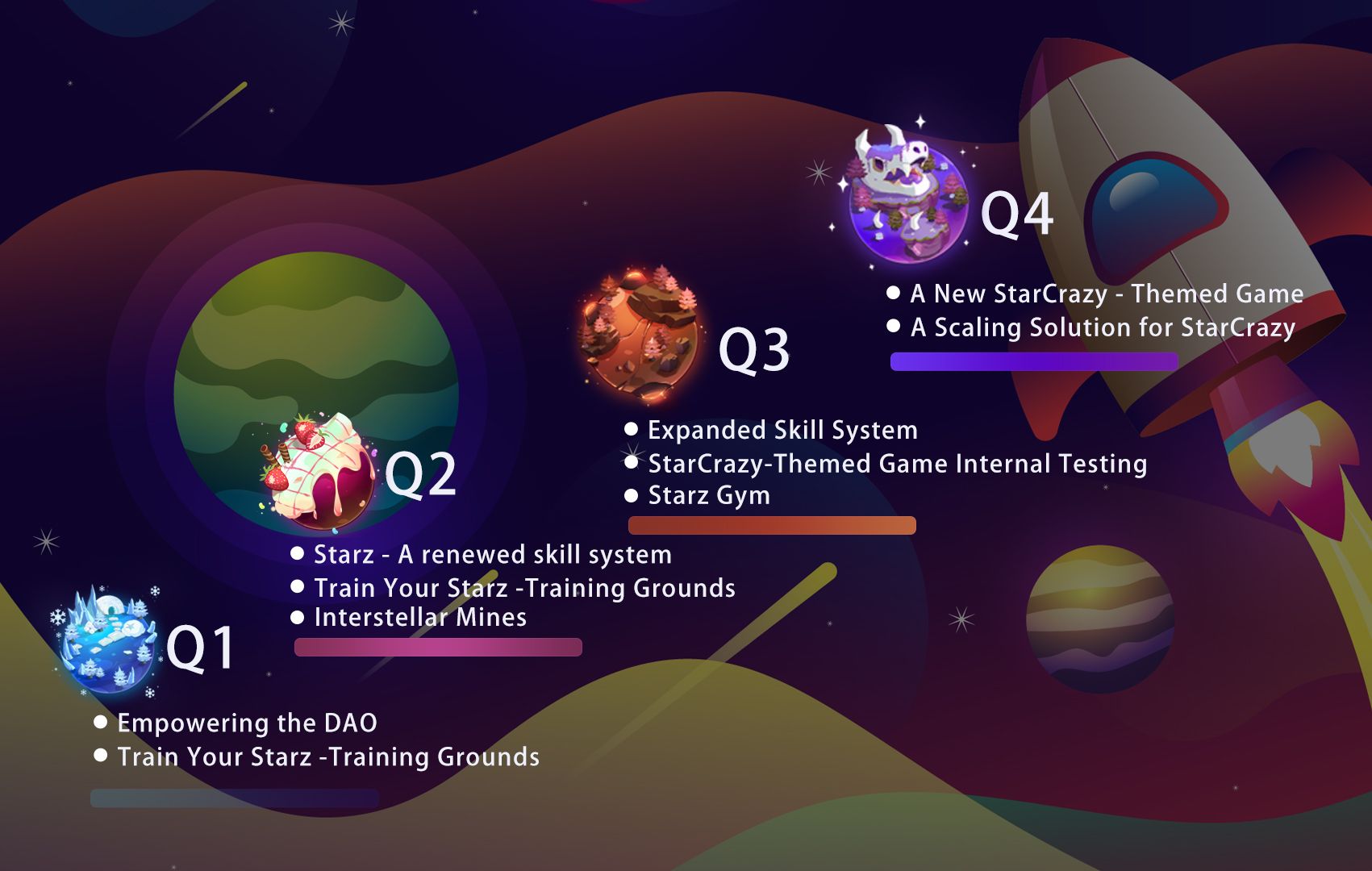 Above is the "new new roadmap" for this year. Here we would like to explain some bullet points in the graph in detail:
What are interstellar mines in quarter two?
They can be regarded as a new form of PVP for players to compete with each other for extra rewards. Here is a brief description of this new feature:
"In the planet map, a player can search for unmined interstellar mines where he can defeat their defendants for rewards."
What are we going to do in quarter three?
First, a wider range of skills will be added into the existing skill system to make StarCrazy even more crazier, or interesting. So by that time, your Starz will have a chance to learn different types of skills.
Second, as you can see on the roadmap, we will actually launch a new game in quarter four with an internal test in the previous quarter. You may have a chance to join us in testing the new game. But don't get us wrong. We will never gonna leave StarCrazy. Never gonna give you up ! Never gonna let you down !
We hope this newsletter will not be too confusing for you HAHA but feel free to reach out to our ambassadors and Johnny, our community manager, if you have any question!
See you at the same time next week, StarCraziers