Interstellar Mines Are Almost Here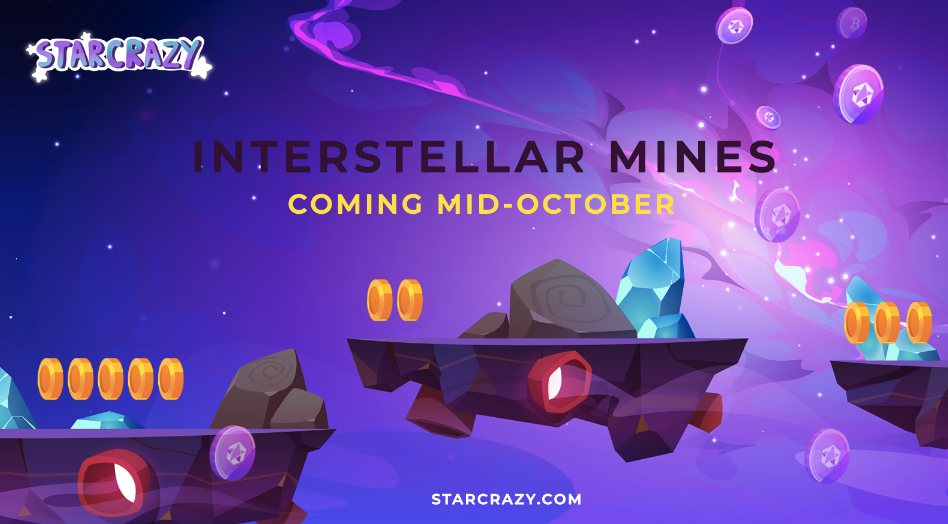 Hi StarCrazies!
A quick note: we'll be sending out this newsletter every other week. When things start to heat up, we'll go back to every week. No point in clogging up your inbox needlessly.
TL;DR

We have news on two new features. The first, the Invitation System, is live and is super cool. You've probably been talking your friends' ears off about StarCrazy. Now you have an easy way to invite them into our wonderful, wacky world. And you can earn rewards for encouraging people to sign up with your invites!
The second feature is the new Invitation system. It is live now! Learn about it in the game. Gear icon > Invite > ! icon.
More News
Season 4 Rewards are now published See the chart below to see the generous rewards you could win!
Interstellar Mines will launch in mid-October. This is going to be wicked cool! The Dev team tells us that creating this feature is complicated. We're told it involves writing a lot of code that resembles spaghetti but tastes like ones and zeros. But know this. It will be worth the wait.
The StarCrazy Invitation System
Intro
There's no limit to the rewards you can earn by inviting friends to complete tasks in StarCrazy's Invitation System. Among those rewards are Energy batteries to restore the energy points of your Starz. Let's get going on this!
Personal Tasks
Complete your personal tasks to receive rewards
Invitation Tasks
When you send someone an invitation code and they use it to join StarCrazy, that code is entered into the system and you will be credited for inviting them. When they complete their tasks you get rewards! (Not much work for you, is there?) Start inviting friends now and watch the rewards start to roll in.
Time-Limited Tasks
We have an exclusive set of tasks for the one-year anniversary coming very soon. You can get rewards, including a special one-year anniversary NFT by finishing a total of 15 individual and invitation tasks. These tasks must be completed before October 27, 2022. NFTs will be distributed after this date. Better get started today to win valuable rewards.!

How to Use Energy Batteries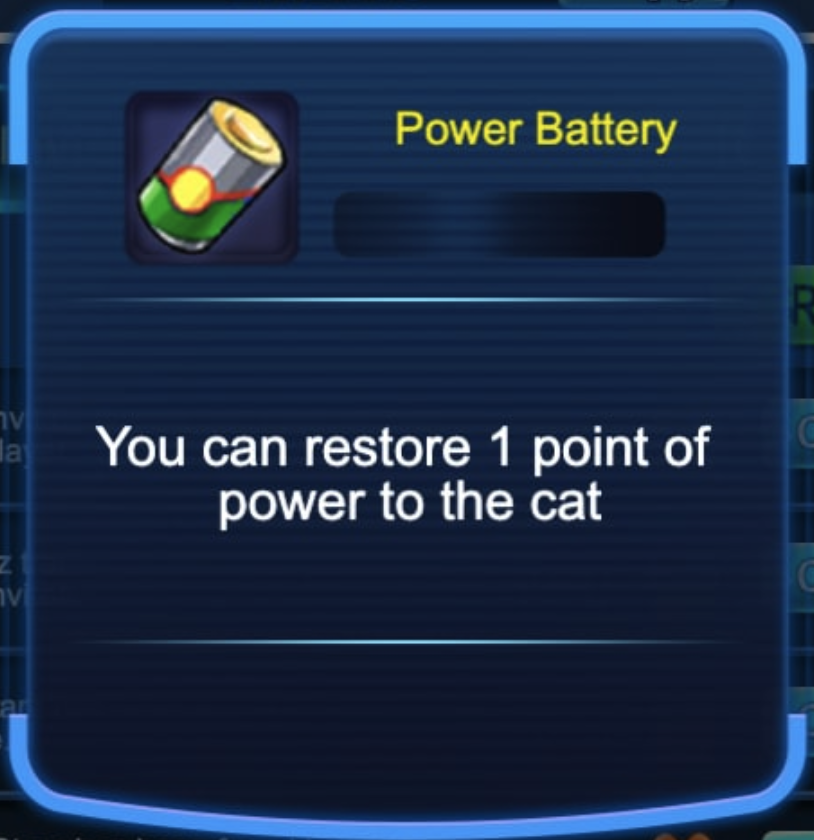 When you have an energy battery, you can click on that item in your package, then click the "Use" button. You then enter the page where you can choose one of your Starz with less than three energy points. The energy point will be added to increase their energy by one bar of power.
Season 4 Rewards
Check out the chart below. There are rich rewards to be had for the top players of Season 4. Build your teams. Plan your strategy. You. Can. Do. it!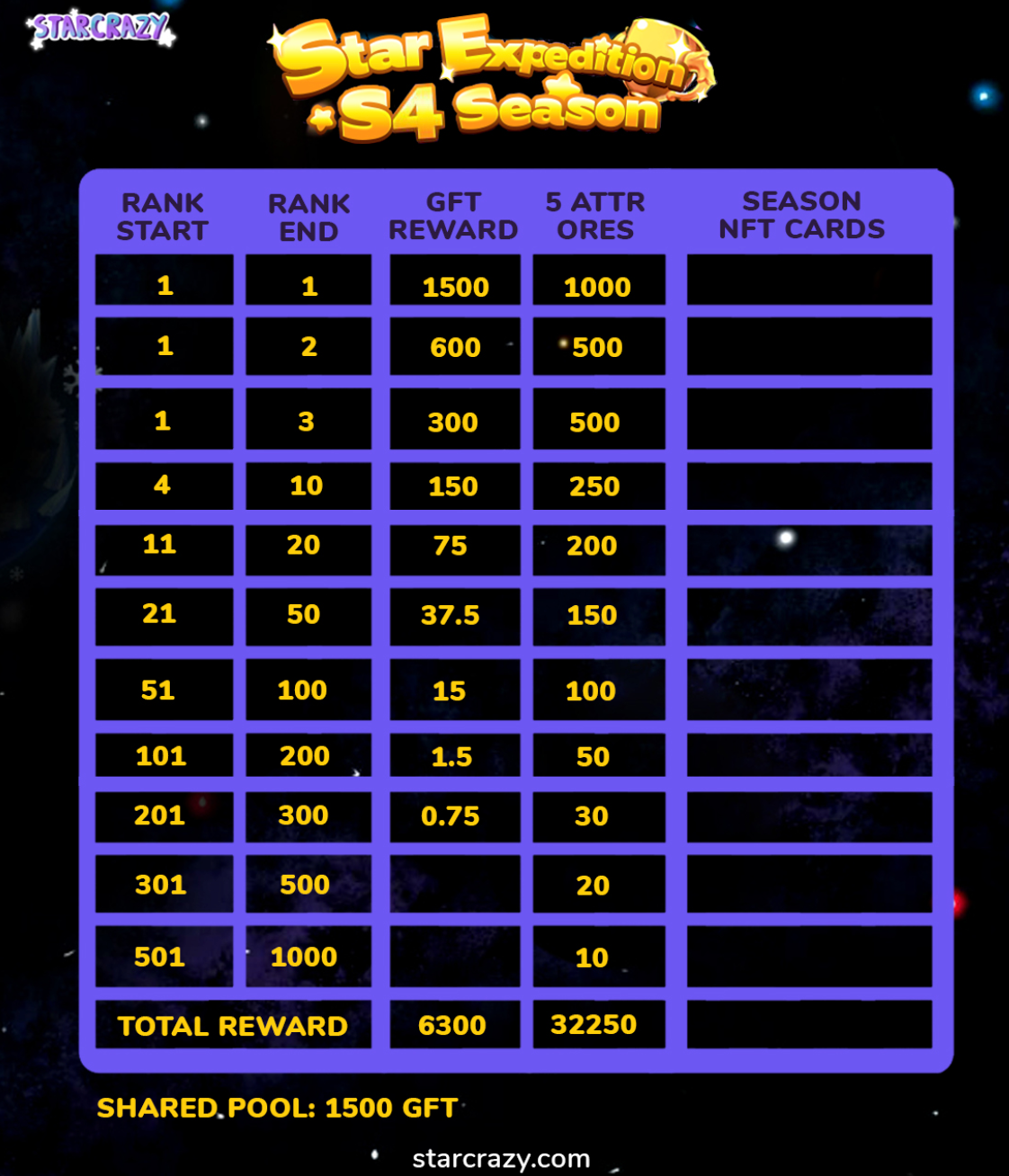 Crazy Facts
What was the most expensive planet ever sold?
What was the Element of the First Planet Ever Sold?