Meet on April 21st on Telegram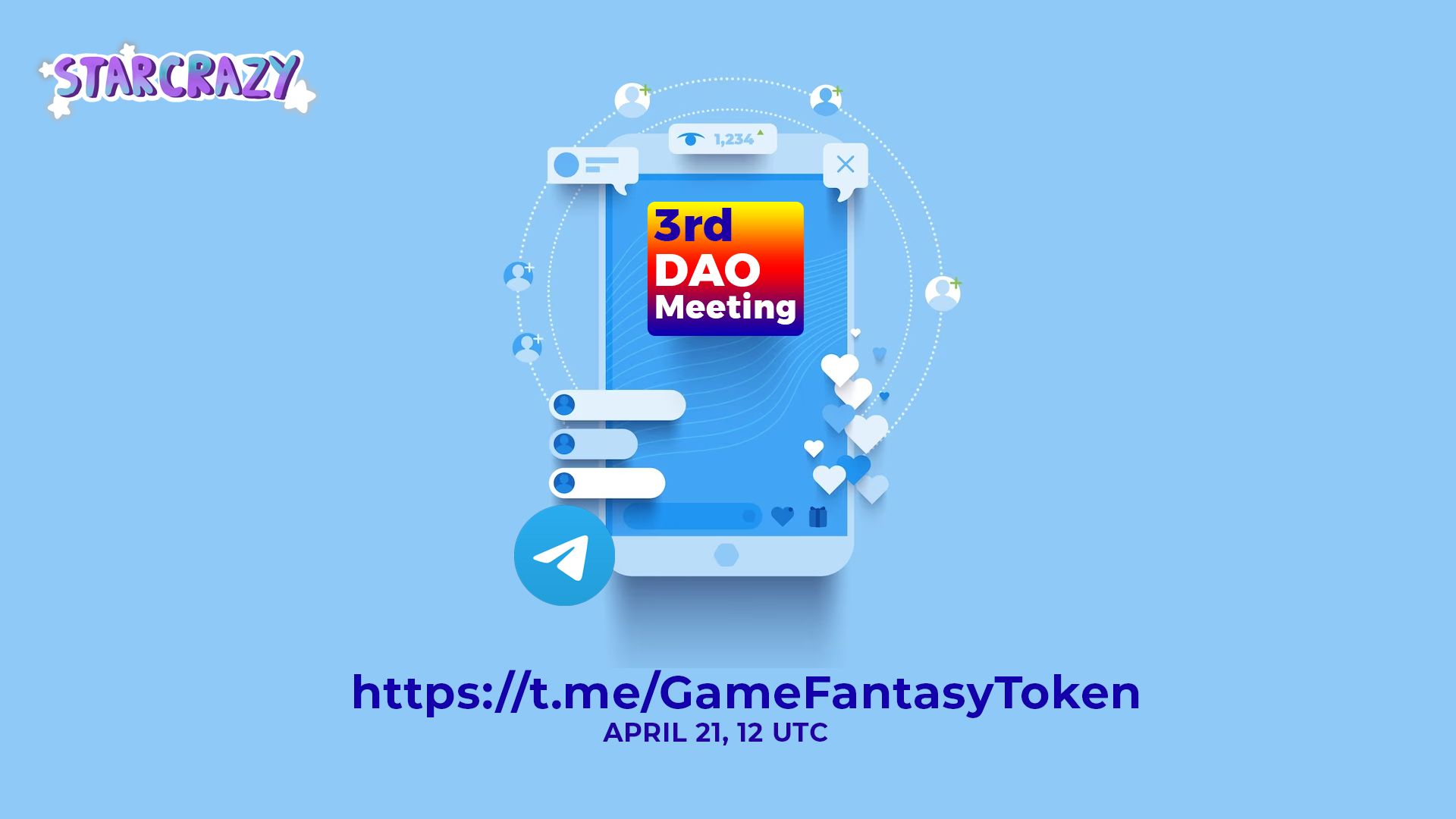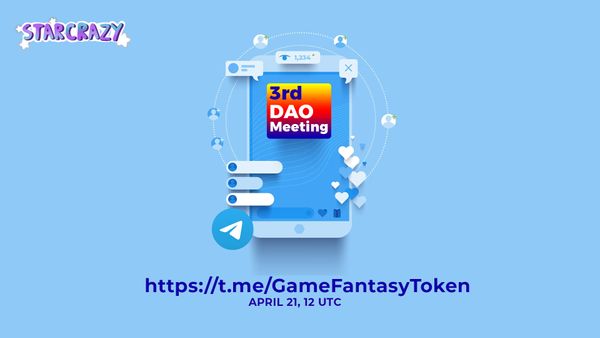 Dear responsible StarCrazy DAOers:
Whoa! We just came back from Hong Kong Web3 Festival 2023 where we met different project teams with great speeches. However, we will meet with responsible StarCrazy DAOers again this Friday, or April 21st, to discuss how to adjust the PVE mechanism. So don't forget to bring your questions and suggestions on that day! Also, refinements for the PVP system and for skill books are stuffed in this newsletter. What are you waiting for?
JUST SCROLL DOWN TO LEARN MORE
• The Third DAO Meeting on Telegram
Time: 12:00 UTC on April 21st
Venue: https://t.me/GameFantasyToken
Topics: Shortening the PVE season / Adjusting the ticket income for planet owners
Rewards: random 100 GFS and 4 POAP NFT airdrops
• Something New about the Next PVP Season
How the PVP rewards will be settled?
Every Two Weeks
When will the new season start?
Next Week
• Improvements for the Skill System
With the collected feedbacks from skill book lovers and training ground owners, the following changes will be implemented in the next week:
1. Skill-based attacks will be more powerful with adjusted in-game data.
2. The drop rate of skill books in PVE battles will be uplifted.
3. The amount of magic essence will be modified for exchanging skill books in the exchange shop.
So remember to reenter the game next week when you see relevant official announcements :)
Can't wait to see you guys this Friday! We will spend another wonderful Friday night, don't we? ~