Welcome to 2023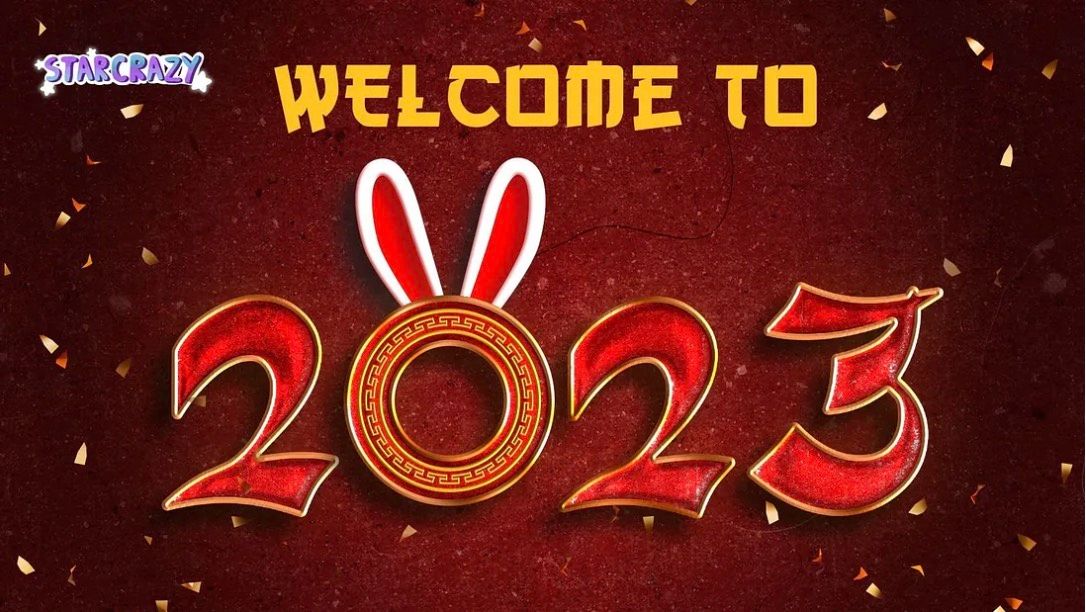 Dear Starcrazy Fans:
First of all, HAPPY NEW YEAR! We now enter a new year for Starcrazy. This year, you can expect more exciting events and attractive features added into the game. Last week, we held a WGFT giveaway on our official Twitter account for collecting inspiring and encouraging expectations for Starcrazy in 2023. As always, we love to hear different voices from our community. So let's check out some of those thought-provoking ideas!

The first one comes from Khaderz SC. Happy new year to you too! Khaderz. To make the game to be loaded faster, fewer resources are required during the loading process after we introduced some improvements to it. Isn't it wonderful to play Starcrazy instantly at any place and at any time? :) Also, in the first quarter of this year, training grounds will come out for you to train your Starz, which will make our game more playable.

Attracting new players has always been one of our core missions. As we are still in the crypto winter, we should recover first before going multi-chain. During this harsh winter, newsletters and blogs will be posted regularly to build up our brand. At the same time, our posts and blogs have been sent on different platforms for reaching to a wider range of audiences. Feel free to check them out!
Reddit:
https://www.reddit.com/user/Starcrazyofficial
Medium:
https://cryptoavcisi.medium.com/
https://medium.com/@starcrazymelly
Substack:
https://substack.com/profile/86698285-starcrazygame

Certainly, it would be easier to onboard more players if we could have our independent App whether it is on Android or IOS. But remember we are in the IoTeX ecosystem. Given that, our players still need ioPay or MetaMask to play our game. Thank you for giving us such an idea, girlidk!

Haha Vita1993, you do make a good point. Our fusing system and tokenomics are second to none! Those are elements that make Starcrazy so special among other Gamefi projects.

Gotta dream big since we have another 365 days to build Starcrazy into a better game. Binance and CZ, do you hear us?

Don't worry. The GFT and GFS prices will peak again with all your full support!

What an excellent summary of what Starcrazy is! This is from David!

This is from Godwin Mouton. I think "DOA" is just a typo of "DAO". The first DAO proposal will come out in January. Be a responsible Starcrazy citizen to vote with GFS!
Check out our space for sending our proposals and voting:
https://snapshot.org/#/linkstar.eth

Here comes Starzee! It is good to meet you again in 2023, Starzee. Visualizing buildings on planets will allow players to see how beautifully their planets are decorated. That is a good way for planet owners to show off their expensive assets!
All of these examples show that the voices of our players are the source of creative ideas for us to build and develop Starcrazy. We look forward to receiving more constructive suggestions from Starcrazy fans!