Why We're Grateful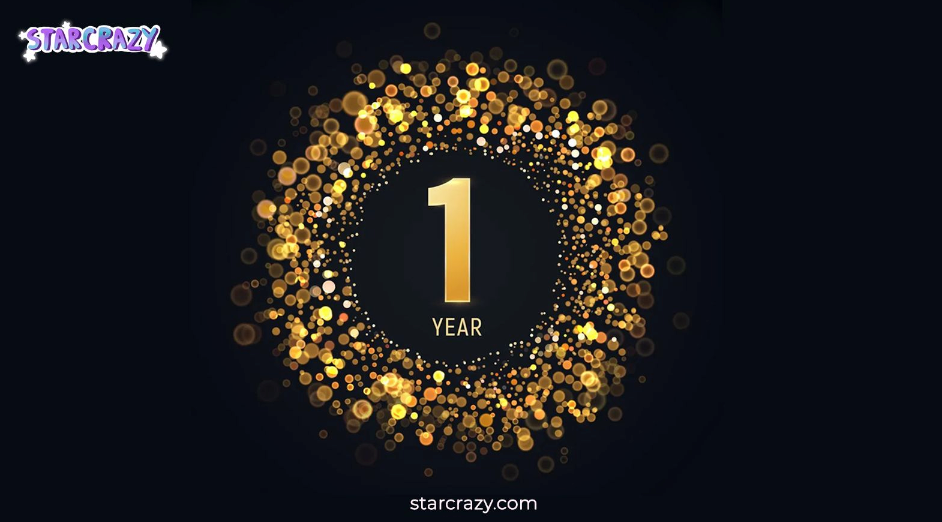 Hi StarCrazies!
From 'nothing to play' to 'what will I play today?'
We don't have to tell you. When StarCrazy first launched, it was a one horse town.
You almost had to talk to yourself for company. You could buy and sell Starz, fuse Starz, assign your Starz to the mine but not much else. To be sure, people made money from the start. These were not trivial activities. But no two ways about it, it was a limited set of features.
Fast forward to one year later and not only can you buy Starz but you can buy Planets of various sizes and of different elements. You can earn doing battles PvP. You can battle PvE and acquire valuable items. You can practice battling, bet on battles, use Buff cards, earn from staking and from the Liquidity Pool.
The Year's Highlights
StarCrazy was awarded a Halo Grant from IoTeX and all three milestones were achieved through the hard work of the dev team and support from players like you. We're grateful for our partnership with IoTeX and look forward to many more years of collaboration with their awesome generous team.
On November 21st GFT reached an all time high of $36.84
The Planet auction was incredibly successful, with 100 planets being sold for 36,286.7496 GFS, or $762, 022. 25% of GFS was burned as a result of the auction.
Tokens burned to date: 116,345 GFT and 36,286 GFS
1,338,437 times of fusing Starz were done until now.
The free market witnessed 700,306 Starz trades as of now.
Bearing the Bear market
The sad truth is that WAGMI, (We're all going to make it) is sometimes just a happy talk. We're not all gonna make it. There will be companies that fail because they were based on speculation-based tokenomics and didn't offer real value to users. That's not what StarCrazy is about. Day by day, week by week, and month by month we're delivering a richer, more rewarding game to our players - that would be you! The proof is in the fact that you keep showing up to play StarCrazy.
Looking forward to continued support and growth
We're continuing to execute on our roadmap to further improve game play, expand the number of ways players can earn, make the game fun to play - we're not forgetting that! - and ultimately hand over the governance of StarCrazy to a DAO.
This won't happen without your continued support and feedback. You can think of StarCrazy as a social organism. And for this organism to remain strong and healthy we must continue to work with and support each other in the years to come.
This is the celebration event list that we prepared for rewarding our players:
Crazy mining week from 2AM UTC September 27th to 2AM UTC October 4th
Crazy Video Competition from October 5th to 12th
Seven one-year anniversary NFTs for seven big game contributors
AMAs with strategic partners from October 13th to 20th
Retweet to win through gleam from 12AM UTC September 24th to 12AM UTC October 22nd
Coinhub Wallet Celebration Event on September 23rd
Here's to another one, three, five, 10 and more years of working and playing together as the StarCrazy community.